From Silicon Studio and MISTWALKER
New game "Terra Battle 2" under joint development
Teaser site, trailer, and social media released
Tokyo, Japan, (June 22, 2017) – Middleware and game development company, Silicon Studio Corporation are excited to announce their joint development with renowned game developer MISTWALKER COPRPORATION, to develop the next game in the hit "Terra Battle" series, "Terra Battle 2" for smartphones and PC. The official trailer and social media sites are set to open June 22, 2017.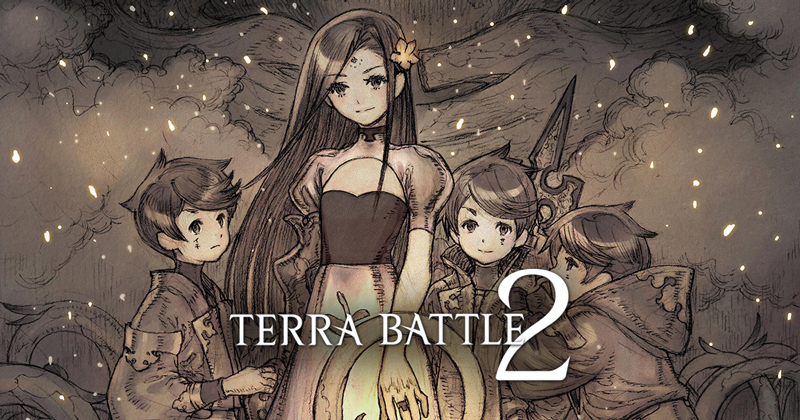 About Terra Battle 2
The battle gameplay that wowed so many players in the original "Terra Battle" remains, but now it is complimented by a full role-playing game in which every system has evolved to deliver a more deeply enriched story and experience.

The adoption of the dynamic field map allows you direct and travel with your characters throughout the world. Intense emotion abounds from fated encounters, bitter farewells, the joy of glory won, pain and heartbreak, and more heated battles that will have your hands sweating.

Can the people of "Terra" ever uncover the illusive truth of their world?
A spectacular journey is waiting for you.
Trailer, Teaser site, Social Media
Ahead of the release the teaser site, trailer, and official Twitter and Facebook accounts will open. For now, these are only available in Japanese, but users are welcome to check in for more information. Information will be made available in other languages in the future.

About Terra Battle 2
Title
Terra Battle 2
Platform
Smartphone (iOS, Android) / PC (Windows)
Price
Free to play (In-app purchase)
Release schedule
Summer 2017
Countries Available
Japan, USA, Canada
Copyright

©

MISTWALKER/Silicon Studio Corp.
Developer Information
Producer:Hironobu Sakaguchi (MISTWALKER)
Music:Nobuo Uematsu (DOG EAR RECORDS)
Main Character Design:Kimihiko Fujisaka (MISTWALKER)
Developer:Silicon Studio Corporation
About MISTWALKER CORPORATION
MISTWALKER CORPORATION is a production studio that creates games, based on the designs of CEO Hironobu Sakaguchi. We produce games, write scenarios, design systems, create concept art and 3DCG centered on the concept of creating higher quality works.
( http://www.mistwalkercorp.com/en )
About Silicon Studio
Silicon Studio is a Japan-based game engine and middleware company providing quality rendering, optical effects, and post-effects solutions for game development. Silicon Studio also develops and publishes games across mobile, PC and consoles, and develops games for third parties.
All other names and trademarks mentioned are the registered trademarks and property of the respective companies.