Enlighten stands at the forefront of dynamic lighting technology, offering real-time global illumination seamlessly across mobile, desktop, and virtual reality (VR) platforms.
Tailored for enterprises with dynamic lighting needs, it proves invaluable in diverse fields such as gaming, film pre-visualization, architecture visualization, and various VR/AR applications.
The addition of bounced light effects empowers artists to illuminate scenes with a minimal number of light sources, infusing unparalleled subtlety and harmony into the graphics of the application.

Enlighten 4, a major update released in September 2021, introduces features that harness the power of real-time ray tracing and enhanced probe lighting.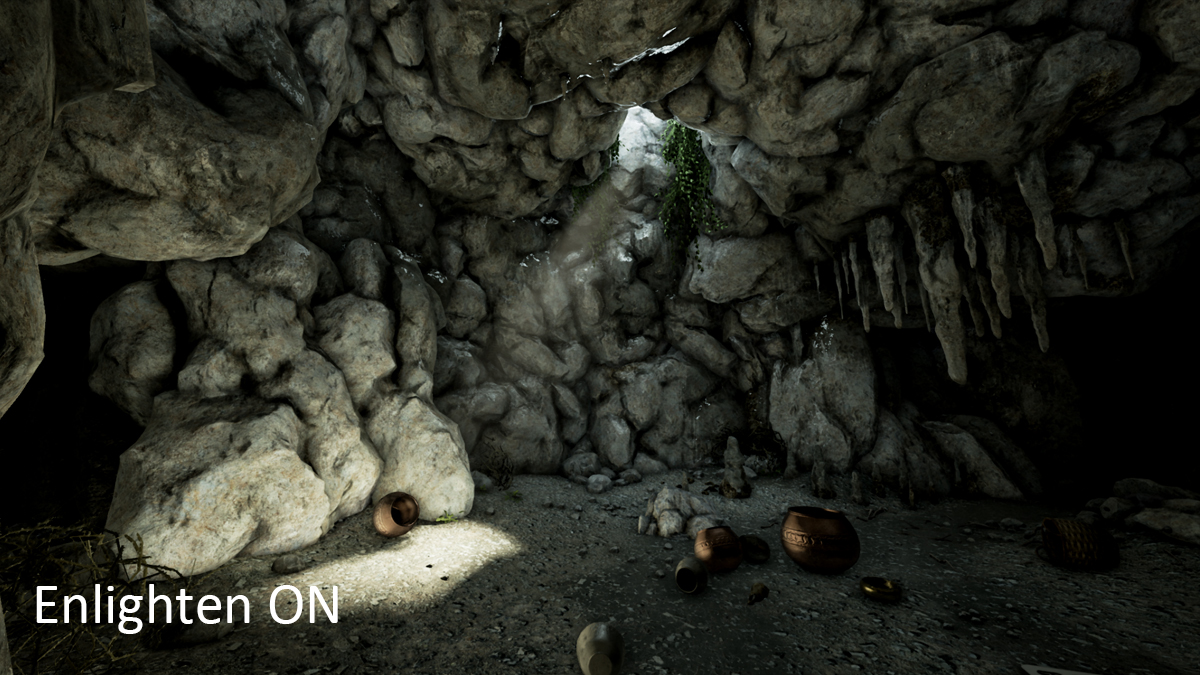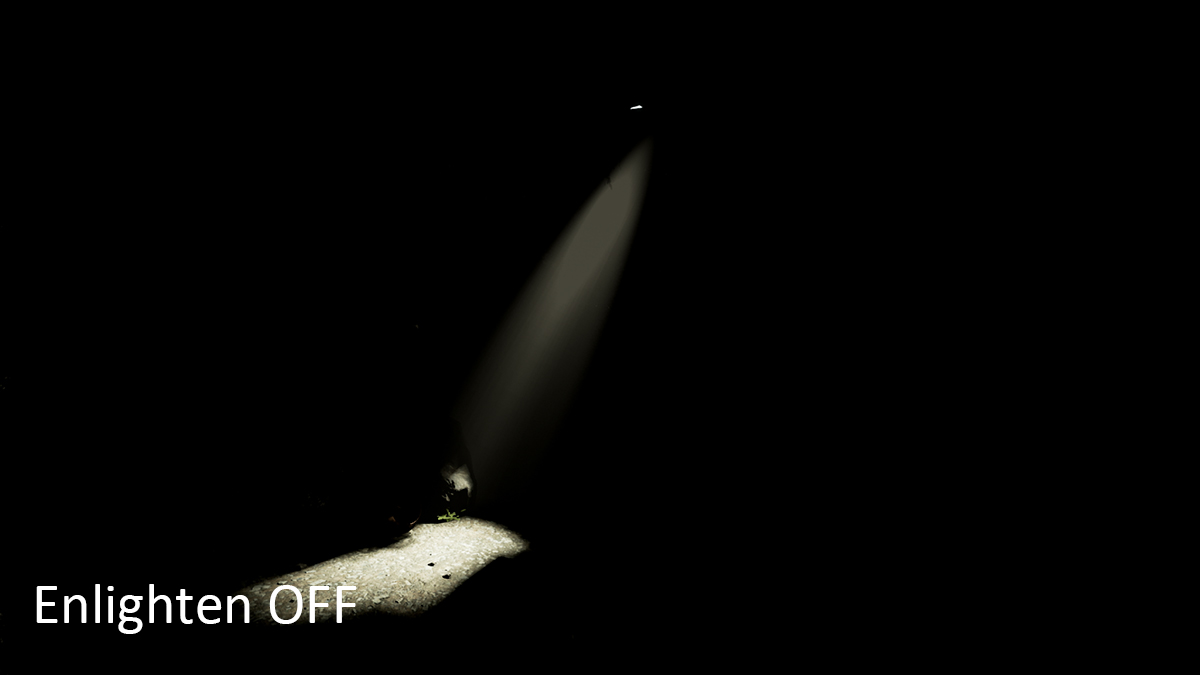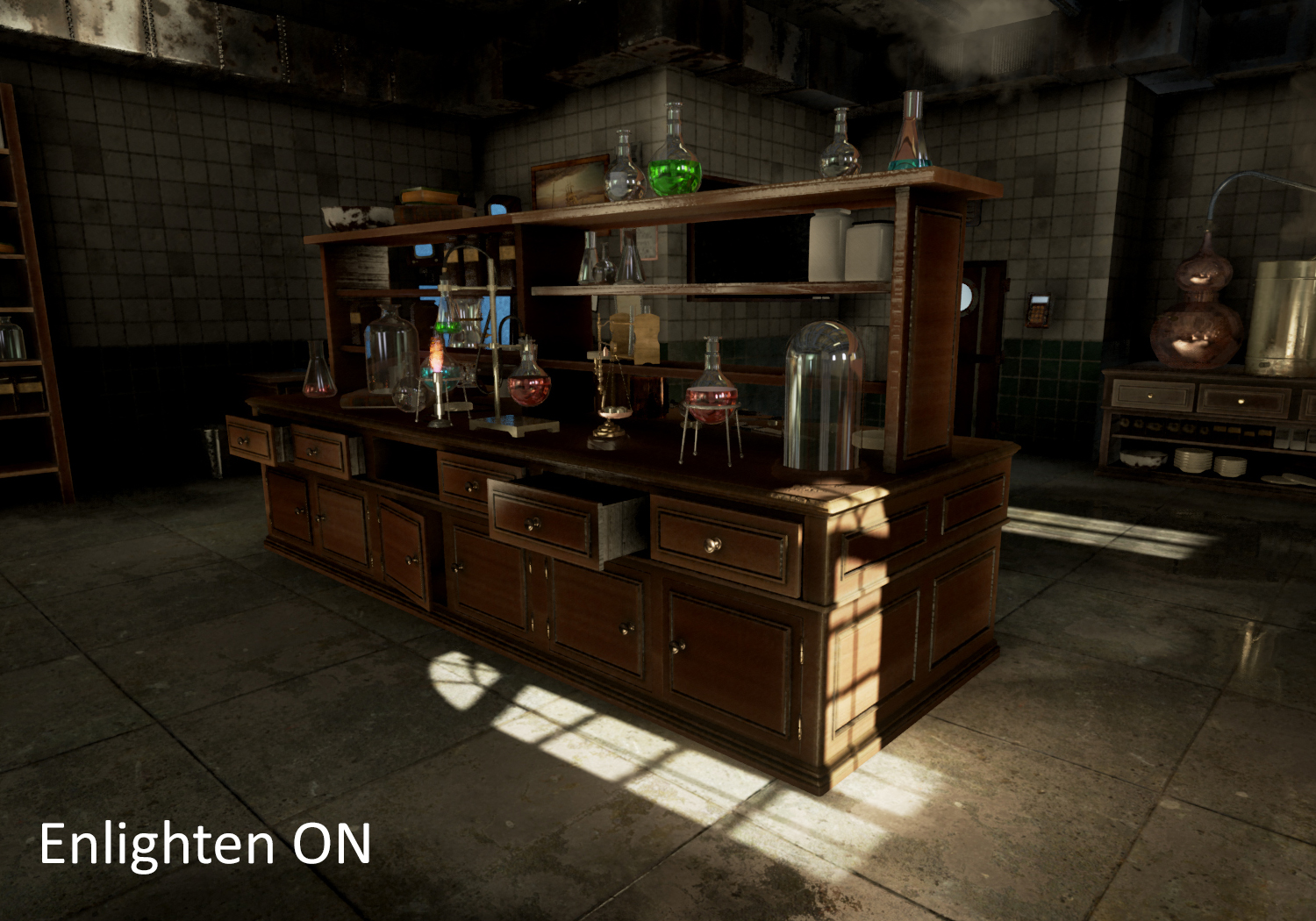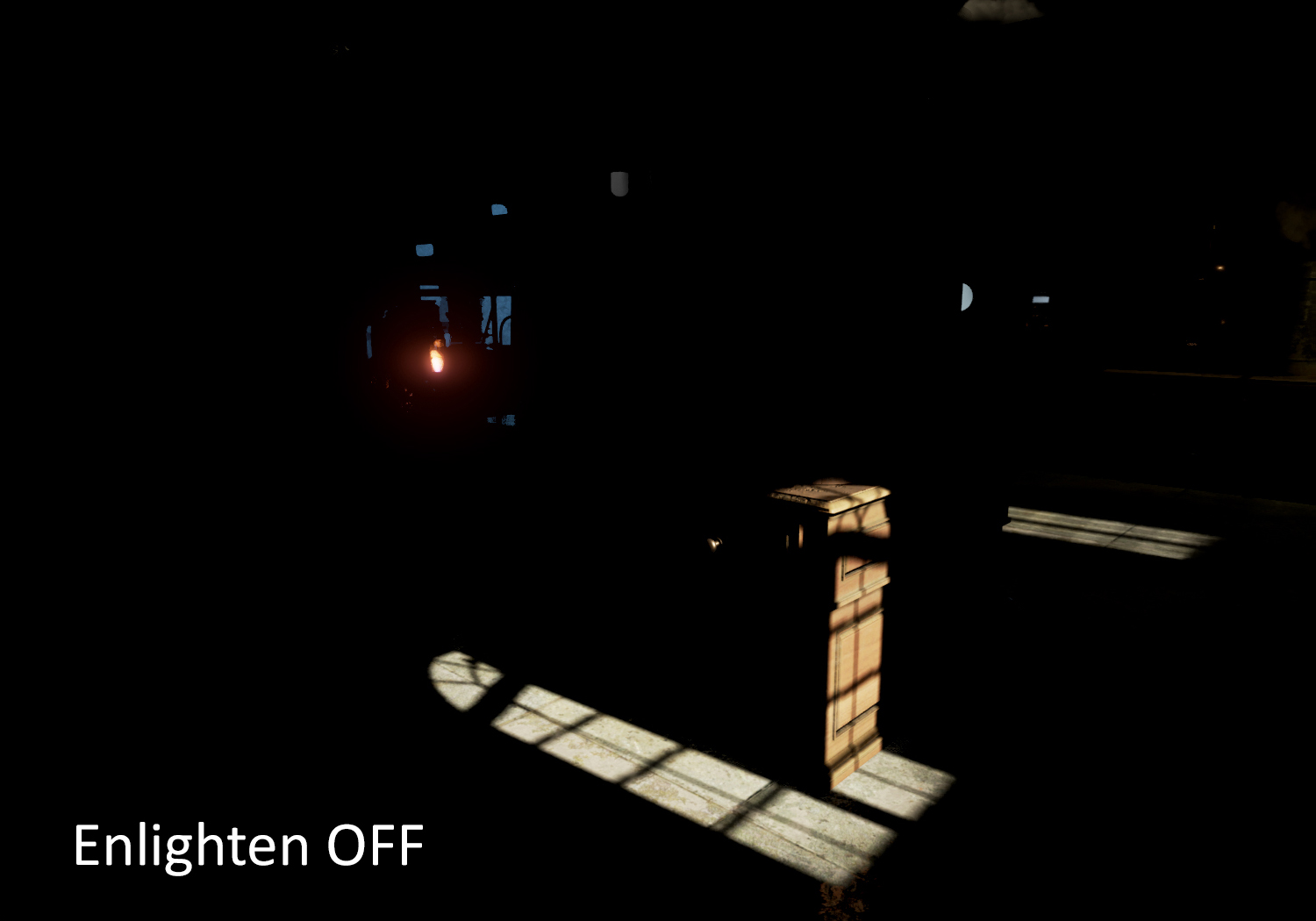 Global illumination
Global illumination faithfully reproduces the indirect light reflected from objects by mirroring the dynamics of the real world. This process significantly elevates the realism of your lighting, positioning itself as the fundamental catalyst behind the photorealistic graphics that today's customers expect.