Enlighten is the world's most advanced dynamic lighting technology, delivering real-time global illumination across mobile, desktop and virtual reality (VR) platforms.
It is ideal for any enterprise with real-time dynamic lighting requirements including gaming, film pre-visualization, architecture visualization, and other VR/AR applications.
By adding the effect of bounced light, artists are able to light any scene with just a small number of light sources, all while bringing unrivaled subtlety and harmony to the application's graphics.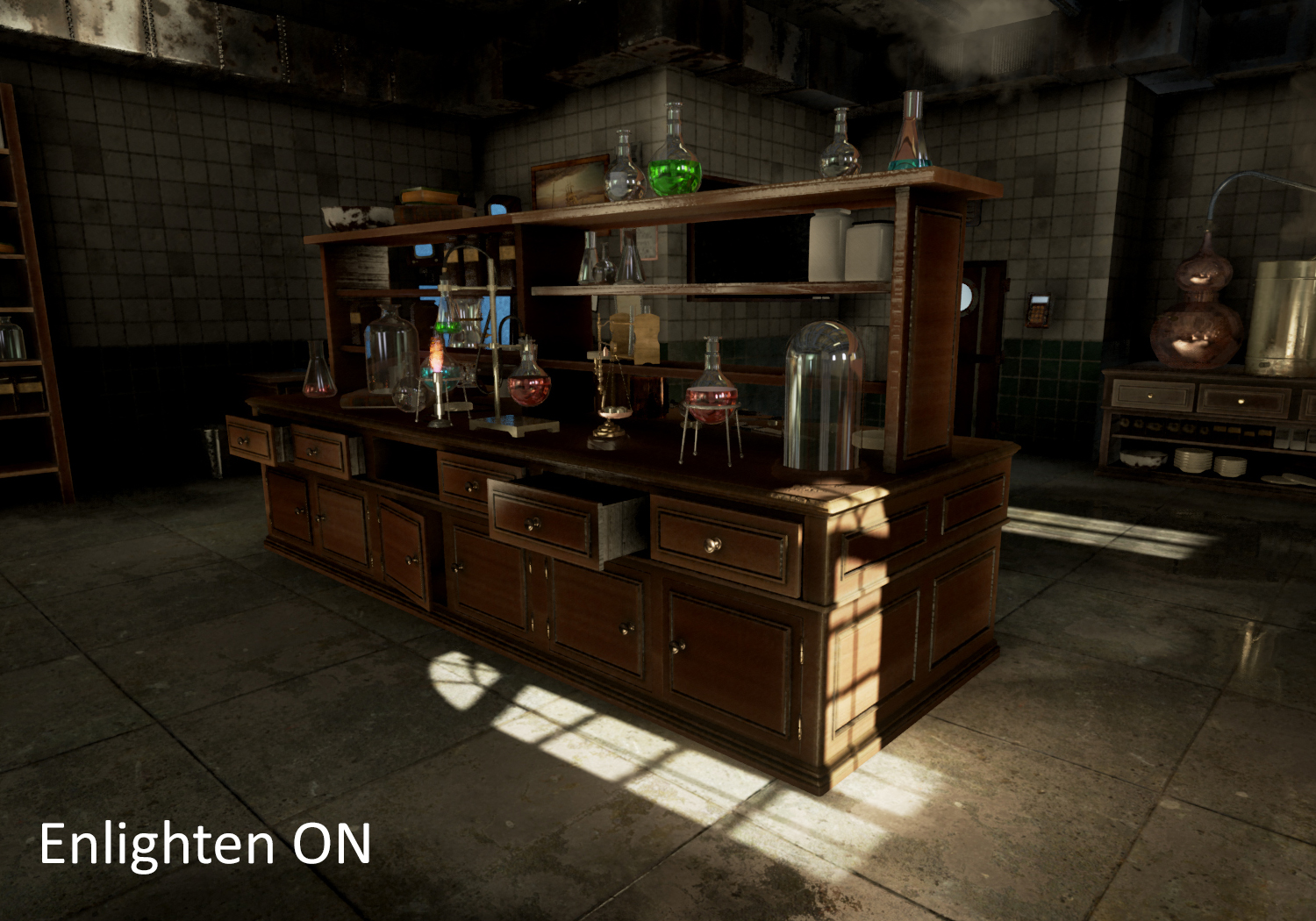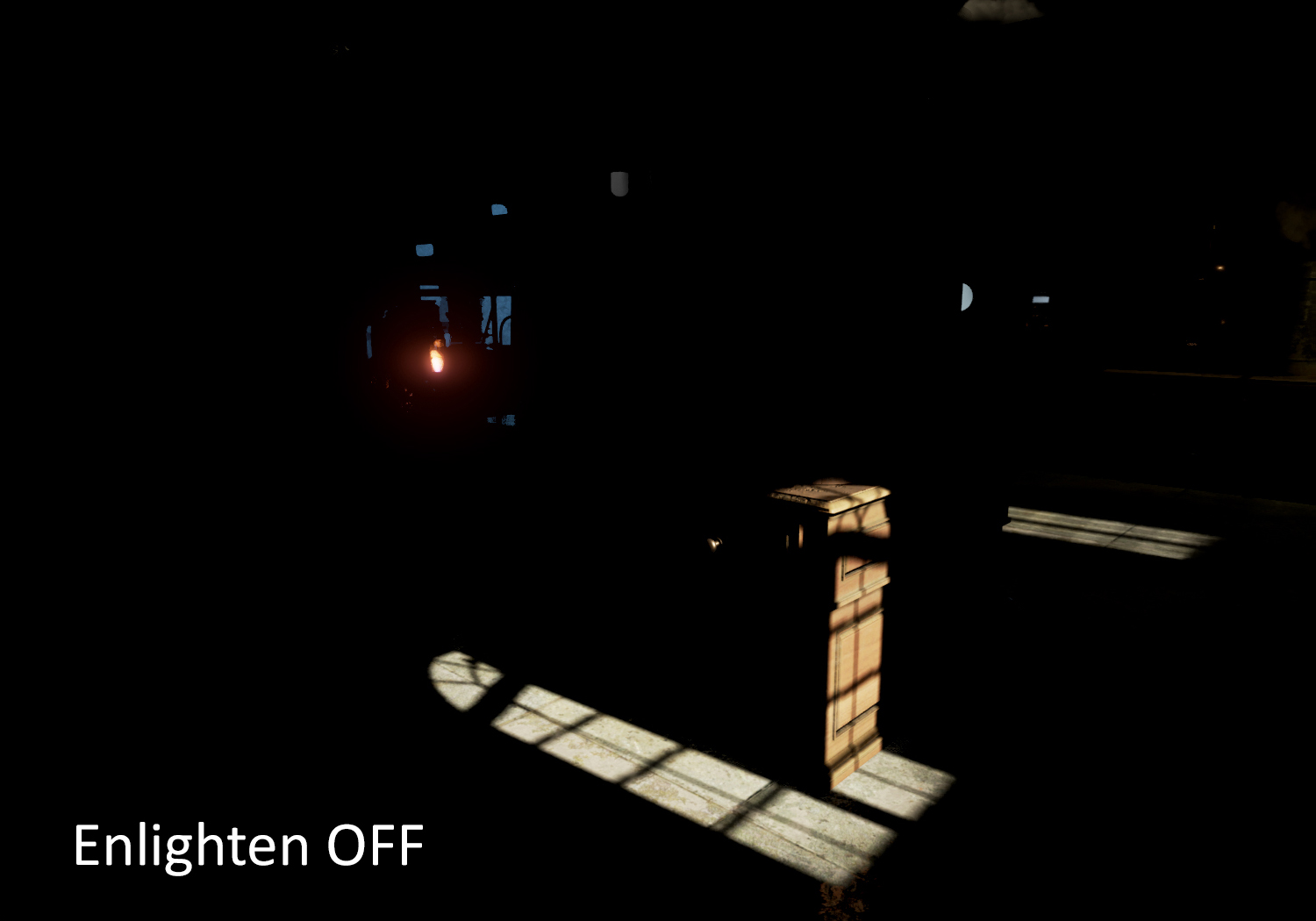 Global illumination
Global illumination simulates indirect light reflected by objects in your level. It dramatically increases the realism of your lighting, and is the biggest contributor to photorealistic graphics today's customers expect.