Silicon Studio, Tokyo Game Show 2017 to feature
industry-leading global illumination tech "Enlighten"
and a new VR racing simulator demo of post-effects system "YEBIS"
Tokyo, Japan, (September 13, 2017) - Middleware and game development company, Silicon Studio Corporation, announced it will be participating in "Tokyo Game Show 2017" (also referred to as "TGS2017"), taking place between September 21st and 24th at Makuhari Messe in Chiba. The corporate booth will be featuring the world renowned global illumination system Enlighten, which has been used in a large number of AAA title games; and hallmark post-effects system YEBIS will be exhibiting a brand new VR racing demo as well as HDR compatibility. Other Silicon Studio products will be available for viewing upon request.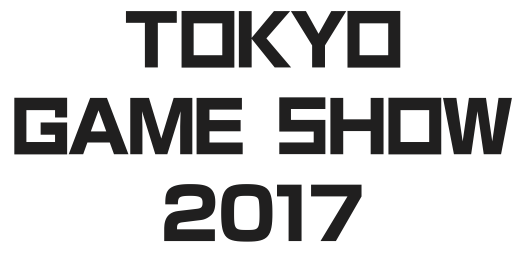 Exhibition Overview
About Enlighten
The GI of choice for Unreal® developers.
"Enlighten", the leading global illumination technology, recently acquired from Arm/ Geomerics, is a high quality real-time global illumination (indirect light expression) technology used for the game, movie, real estate and product visualization industries. The technology can efficiently calculate a large amount of mathematical processes, which are an important task in real-time global illumination to generate and maintain beautiful high-quality images through the usage of light maps, spherical harmonic probes, and reflection captures. .

Enlighten is available for the following platforms:
Nintendo Switch™, Xbox One, PlayStation®4, PlayStation®Vita, PC Games for Windows®, Apple® Mac OS, Linux, Android™ (& 64-bit), iOS (& 64-bit), Unreal®, Unity®

Enlighten Official Website
https://www.siliconstudio.co.jp/en/products-service/enlighten/
About YEBIS
YEBIS is the advanced optical effects middleware from Silicon Studio that accurately delivers camera lenses effects such as bokeh, depth of field and glare. YEBIS simulates an actual camera lens to recreate the most realistic and accurate optical effects. YEBIS is also HDR optimized and compatible with all HDR pipelines.
YEBIS is available for the following platforms:
Nintendo Switch™, PlayStation®4, PlayStation®3, PlayStation®Vita, Xbox One, Xbox360®, Windows®(DirectX 9/10/11), iOS, Android

YEBIS Official Website:
https://www.siliconstudio.co.jp/middleware/yebis/en/
Event Overview
| | |
| --- | --- |
| Event Name | Tokyo Game Show 2017 |
| Official Website | http://expo.nikkeibp.co.jp/tgs/2017/ |
| Business days (Only) | September 21st (Thur.)~ 22nd (Fri.) 2017 |
| Booth Location | 5-N03 (Business Center) |
| Venue | Makuhari Messe (Mihama-ku, Chiba City) |
| Sponsor | Computer Entertainment Supplier's Association (CESA) |
*Silicon Studio Content department will also be exhibiting in the Romance Simulation Game Area from Sep 21st ~24th.
About Silicon Studio
Silicon Studio is a Japan-based game engine and middleware company providing quality rendering, optical effects, and post-effects solutions for game development. Silicon Studio also publishes games across mobile, PC and consoles, and develops games for third parties.
YEBIS is a trademarks or registered trademarks of Silicon Studio Corporation.
All other names and trademarks mentioned are the registered trademarks and property of the respective companies.