Why YEBIS is easy to install - Part 1
YEBIS is a post-effect middleware solution, and is used by connecting directly to the graphics engine.
Multiple features and high performance are naturally desirable in middleware, however the most important requirement is that it is easy to install.
YEBIS graphics middleware is extremely easy to install, due partly to its being created specifically for the creation of post-effects.
Because these effects are a type of post-processing done after rendering is finished, it is unaffected by the complexity of the geometry of the scene. Whether the post-effects are applied to a scene with one polygon, or a scene with millions of polygons, there is almost no change to the amount of time required. In other words, there is very little fluctuation in processing time, and it is almost entirely consistent. Generally, when installing middleware, the performance impact due to installation must be considered. However, for the post-effect middleware system, there is no such concern.

Why YEBIS is easy to install - Part 2
YEBIS applies post-effects on rendering results after they are completed. There is therefore almost no need for synchronization after the rendering results are received from the graphics engine. YEBIS operates almost completely independent.
This high degree of independence minimizes the need for coding by the graphics programmer. YEBIS API calls need only a descriptor specifying the beginning and end time range in relation to the graphics engine's code block for rendering. YEBIS then executes the post-effects on the rendered items by the specified range of time code.
From the standpoint of the graphics engine, it can proceed with rendering with virtually no need to be aware of YEBIS at all. As an extreme example, it is even possible to integrate YEBIS into an already completed game. If the pseudo-HDR rendering solution described in a separate section (URL) is applied, existing games can be upgraded with richly enhanced visuals.

Completed support for DirectX11
Since YEBIS supports the recent DirectX11 generation of graphics and 64-bit technologies, it supports a wide range of platforms. In addition to the next-generation consoles such as PlayStation®4 and Xbox One, it is also compatible with the portable programmable shader generation systems such as the PlayStation®Vita.
Silicon Studio has integrated all the features and tools needed for game development, including YEBIS, into OROCHI, a single, comprehensive and total game development solution.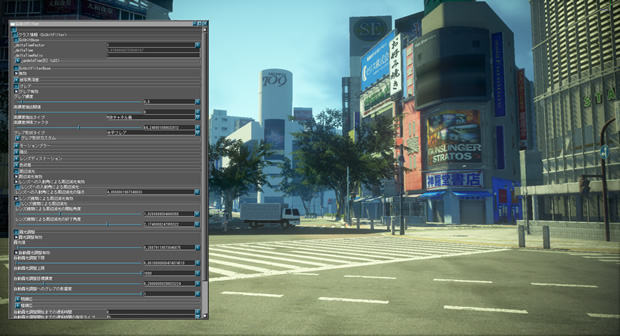 ©2012 SQUARE ENIX CO., LTD. All Rights Reserved.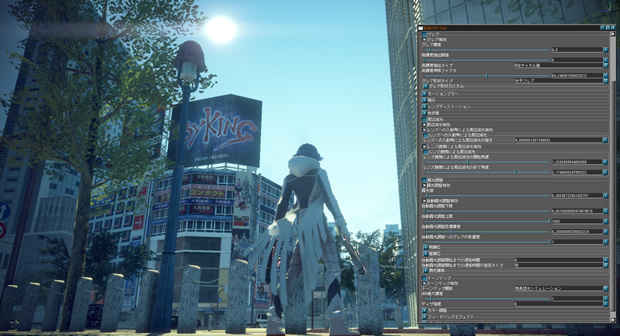 ©2012 SQUARE ENIX CO., LTD. All Rights Reserved.


The only currently downloadable platform is for Windows PC.
System Requirements
OS
Windows 7 or later
Compiler
Microsoft Visual Studio 2010
SP1/2012/2013/2015
Compatible with DX SDK
Since June 2010
Compatible hardware
DirectX 10 or later
Update Notes
May 29, 2015
- "Natural Bone" : The effect parameters tweaking demo added.
read more..